An entrepreneurs' journey: Choosing the right co-packer at the right time
Introducing our 5 part Co-Packer Series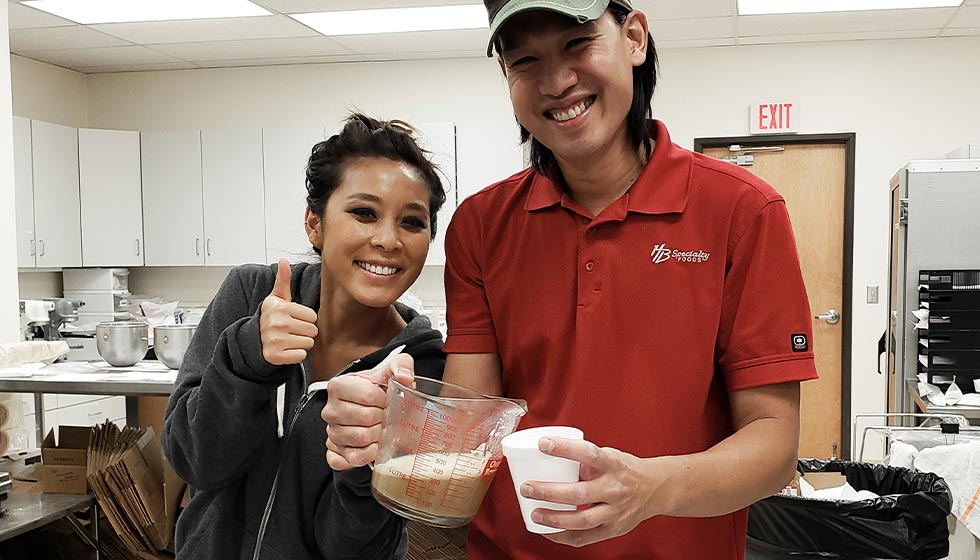 For entrepreneurs, choosing the right co-packer at the right time may be one of the most intimidating, but also most game-changing decisions of your business's life. Done right, you will feel the burdens of production and quality control lift off your shoulders. You can stop working IN your business and redirect that time and energy into GROWING your business. If done wrong, your heart will pound from horror seeing a flood of emails from customers demanding their money back. (Believe me, I have heard the stories from other entrepreneurs who picked the wrong co-man!)
Both outcomes, fortunately and unfortunately, are realistic.
Every founder has varying levels of business experience, access to cash, and network to pull from. You may find yourself jumping straight away into presenting your idea + paying a co-packer to create it.
However, if you are like myself and my company Prymal, this is your first rodeo and you probably have little to no money—but a lot of heart, passion, and sweat equity to give. You are the entrepreneur this article is for and whom the HB Specialty team and I want to help get the co-packer "done right" results for. Here, I've combined my experience navigating scale and the anecdotal experience of other CPG businesses into a 4-part Series.
Hopefully they serve as guides for this important decision of finding a co-packer. Or help give you the push to make that difficult (but necessary) supply chain switch. No matter the stage of your business, you'll learn what the real red flags in a co-packing relationship are and what are merely inevitable learning curves you need to learn to face with your partners. Enjoy!
Stay Tuned for our upcoming series
Part 1: Learn
What is a Co-Packer? What You Need to Know to Find a Great Manufacturing Partner
PART 2: STRATEGIZE
When Is The Right Time To Find a Co-Packer? Am I Ready?
PART 3: PREPARE
The Questions Co-Packers Will Want to Know & How to Answer With Confidence
Founder, CEO of Prymal, and has been a customer of HB Specialty's since 2018.