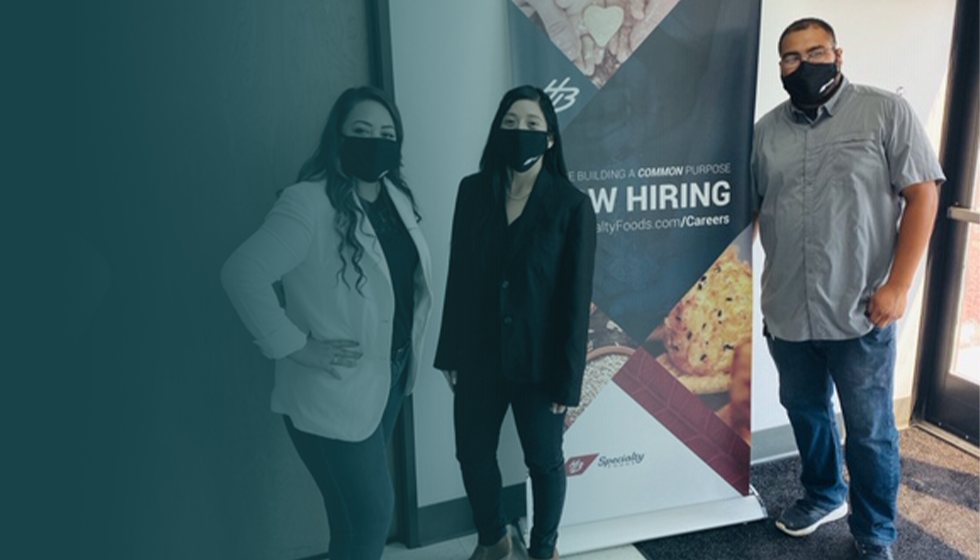 HB Specialty Foods is not only different with our quality products but with our quality workforce!
What is HB doing differently from other corporations? The Development of the People Operations Department! People Operations (People Ops) is the HB business function that puts production AND people first.

Our Mantra: Recruit. Develop. Grow.
Recruit skills and people who are ready to be part of the HB dream team.
We not only have the software to post across the interwebs of job posting sites, but we are even on local radio. People Ops welcomes walk-in talent as we know that everyone starts their journey somewhere. We can get you hired quickly with our e-onboarding option or in person, as we are compliant to all needs. If you are adding #readytowork on your resume, just know we are #readytohire.
Develop team members who are ready for their next step in their HB career.
HB has a tier compensation program for production team members to scale up to their next level. We value skills and hard work. HB facilitates training and programs to help our team members get to the next level whether it be onsite or in the classroom.
Grow leaders to get to our HB vision of delivering quality products to our customers.
HB empowers our leaders with resources and also with benefits for a work/life balance. Working hard and playing hard is our game plan and we reward the leaders with unlimited paid time off benefits.
People Ops has HB's big picture in mind!
We are ready to take action to help team members with productivity, engagement, and appreciation in consideration of all implementation.